The Port of Vancouver's cost projections for its proposed new container terminal island at Roberts Bank keep inflating and they keep trying and failing to secure a private sector partner to operate their project.
Now it appears that the business case for their massive expansion is based on container volume projections that have failed to materialize.
Watch Video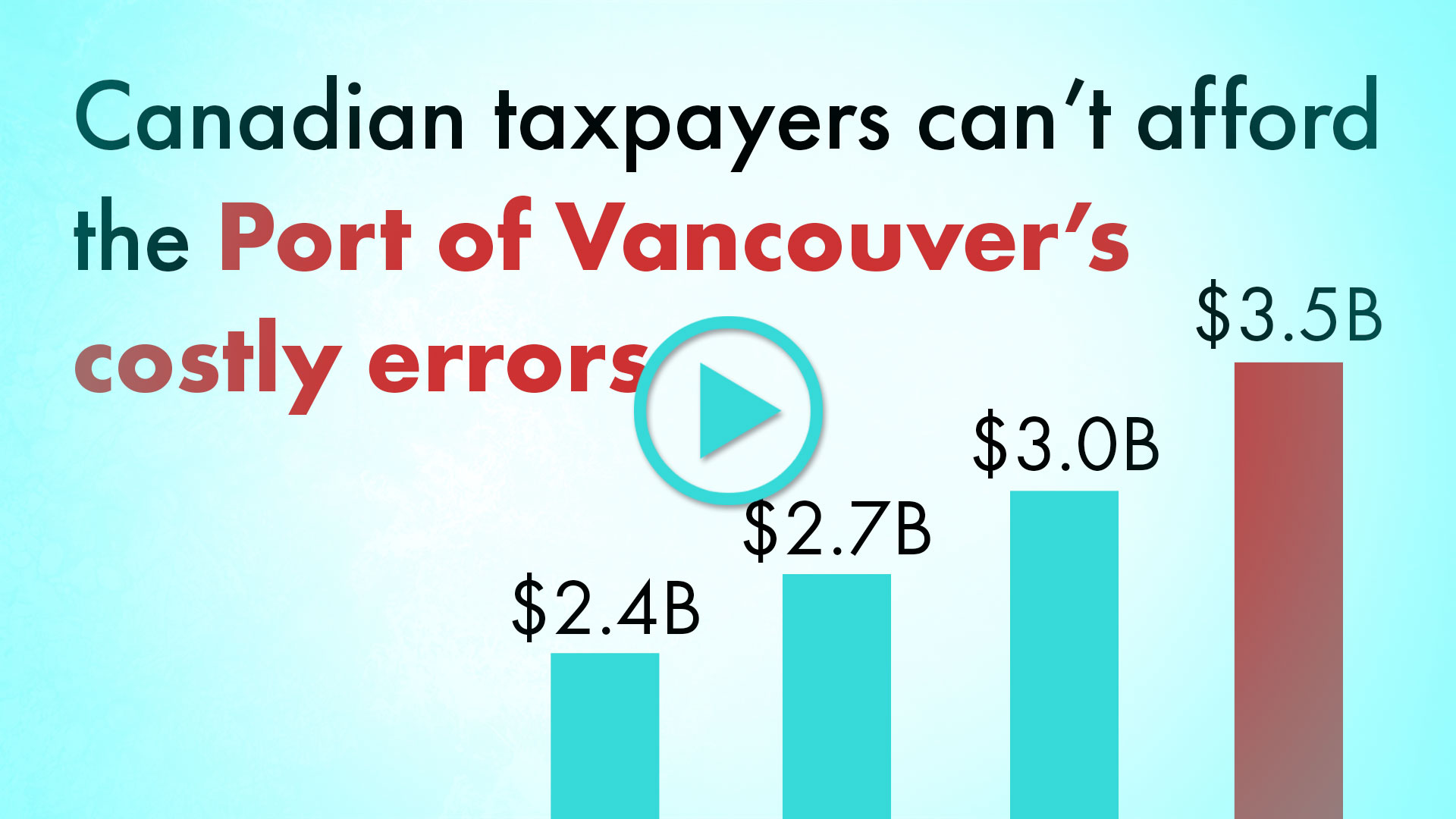 It may leave you with the same questions we have:
Why does the Port of Vancouver keep getting its expansion business case fundamentals like demand and costs so wrong?
Why does the Port of Vancouver keep failing to find a terminal operator for its project?
Who is holding the Port of Vancouver accountable for its costly mistakes?
When will the Government of Canada decide that it's time for an impartial third party to take a closer look at the business case?
Once the Port of Vancouver's enormous and expensive artificial container terminal island is built, it will be too late for the environment and the taxpayer.

Fortunately, GCT Global Container Terminals, a proven Canadian operator with several successful incremental expansions under its belt, is advancing its own proposal for a smart, incremental, privately-funded, environmentally-conscious expansion and hopes it can get a fair review.
Join Us:
Subscribe to our weekly email updates to stay informed.